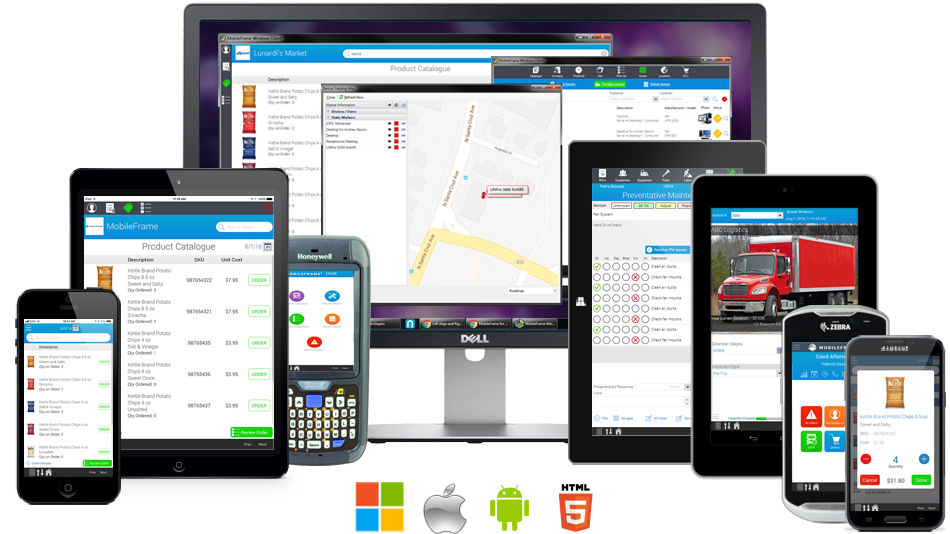 Some of the most prominent Android mobile application development software includes Experitest, App Watch, Xamarin, Appcelerator, Phone Gap, Ionic, Mobincube, Long Range, and Qt.
Experitest
Experitest is a leading mobile app testing platform and it can be used to create manual or automated tests on real Android devices. The ability to create tests directly from Integrated Development Environment is the major feature of Experitest. Real time interaction and live debugging are the two prominent features of Experitest that helps it to stand out from other prominent mobile app testing platforms. The Experitest testing tool is used to accelerate mobile testing cycles and increase the quality of releases.
Live Debugging Feature of Experitest
Visual test reports and advanced analytics can be accessed using the Experitest mobile app testing tool.
Experitest is the all-in-one solution for web testing, appium testing, cross browser testing and selenium testing.
The Experitest plays a pivotal role in delivering flawless mobile applications and it has been trusted by more than 1000 enterprises.
Open source compatibility, large scale test execution, analytics, integration, frameworks, and developer tools are the key features of Experitest as a mobile app testing platform.
Continuous integration ecosystem is the unique selling proposition of Experitest and companies love testing with Experitest.
App Watch
App Watch is a cloud based mobile analytics and security tool which is used to secure mobile applications from being hacked. The App Watch ensures that the app remains secure and it allows complete scan of mobile application. Third party library/SDK scanning is another renowned feature of App Watch mobile analytics platform. According to the information available from mobile app market, App Watch creates custom reports with modified descriptions, logos and comments. Every identified security issues in App Watch is verified again with different techniques and it identifies sensitive values hardcoded.
The Role of App Watch in Identifying Security Vulnerabilities
App Watch is really helpful in identifying all the security vulnerabilities associated with them and it can scan apps using Web View.
Xamarin
Xamarin is the most famous mobile application development tool for native applications and it reuses business logic layers and data access. The Xamarin is used extensively to build apps for iOS, Windows and Android application development. Xamarin is a mono framework that allows communication with Application Programming Interface of the mobile applications. Its component store consists of UI controls, cross platform libraries, as well as third party libraries. Xamarin produces fewer bugs as a mobile application development platform and it provides faster time to market.
Application indexing and deep linking are the two vital specialties of Xamarin mobile application development software. Xamarin makes use of C# programming language and Microsoft Visual Studio is the Integrated Development Environment of Xamarin. Capability to create native user interface across three platforms is a distinguishing feature of Xamarin, the trendsetter Android mobile application development software. Xamarin combined with Microsoft Visual Studio can be used to create native Windows, Android and iOS Applications. The Xamarin is the best choice for creating cross platform Android mobile applications and it is an open source and free mobile application development framework.
Xamarin's Back End Integration
Xamarin is undoubtedly the next big thing in Android mobile application development and it is one of the most popular application frameworks. Xamarin's products are used by more than one million developers all over the world and it has taken hybrid and cross platform mobile application development to a new level. Xamarin is a Microsoft code language which uses cross implementations of the common language specification and common language infrastructure. The Xamarin features the shared code base which makes it possible to combine all platforms into single app. Backends like Azure, Salesforce, SAP and Parse can be integrated within the Xamarin application framework.
Appcelerator
Appcelerator allows Android application developers to create applications with fewer lines of code.
The app development tool of Appcelerator supports iOS, Windows, Android and browser based HTML applications.
According to top rated mobile application developers of the globe, Appcelerator improves the speed of mobile app development.
Higher cloud capacity limits, virtual private or on-premise deployment, and support for global deployments are the amazing features of Appcelerator.
Appcelerator is an open source Android mobile application development framework and its core component is the Apache licensed software development kit.
The key features of Appcelerator SDK include cross platform API, transparent access to native functionality, and MVC based framework alloy.
The Appcelerator provides a mobile enterprise platform to deliver native apps and mobilize data. Real time analytics is the most sought after feature of Appcelerator mobile application development framework. The products of Appcelerator are backed by world's largest mobile ecosystem and many fortune 100 enterprises depend on Appcelerator for mobile success. Appcelerator uses a single JavaScript codebase and it accelerates the application development process. It will be the best choice for building native application or cross platform mobile application. The Appcelerator is based on the principle of 'write once and run anywhere' and it has several platform specific application programming interface.
Phone Gap
'Phone Gap' is a very well known open source Android application development framework and it has become a synonym for cross platform mobile application development. The Phone Gap can be used for developing single app which works on all mobile devices and it works well on JavaScript, HTML5 and CSS3. Phone Gap can be integrated with various libraries to enhance application development and it features development of mobile applications with less time and efforts. The Phone Gap helps mobile application developers to extend the functionality of mobile application with plug-in architecture.
Phone Gap has been recognized as a robust tool for building applications without any special skill set. It can be used to create a mobile application which works on all platforms and the framework is integrated with several libraries. Phone Gap is known among mobile application developers as a flexible tool and it enables development of mobile application with less effort. The Phone Gap mobile applications work well over multiple platforms with the same look and feel. The powerful backend of Phone Gap increases the speed of development of mobile applications.
Ionic
Ionic is a HTML5 'Android application development framework' and it is mainly used for creating hybrid Android mobile applications.
It has been rated as an excellent tool for creating Android mobile applications using CSS, HTML5 and SASS.
Ionic framework is an open source Android application development project and it is used to build native mobile applications.
The best feature of Ionic framework is that it can be used to build highly interactive mobile applications.
Ionic framework comes with CSS components and JavaScript components for developing mobile applications.
The Ionic framework emulates native app user interface guidelines and it uses native software development kits.
Ionic framework is widely used for creating hybrid mobile applications and it is a complete open source software development kit. It is built on top of the Angular JS framework and building applications with Ionic framework is quite easy. The recent releases of Ionic are built on Angular and apps built using Ionic can be distributed through native app stores. Ionic creator, a component of Ionic mobile framework, is a drag and drop interface building tool. Ionic mobile framework makes use of Cordova plug-ins to access features such as camera, GPS and flashlight.
Mobincube
Mobincube is a fantastic app interface and it can be used to deploy any kind of smartphone application.
The Mobincube allows developers to create apps for business, education, entertainment and health.
Mobincube Android development software plays a key role in creating functional mobile applications and it helps to boost sales.
The MobinCube is equipped with advanced functionalities and it allows updating the online content.
Great options for customization helps the MobinCube to stand out from other leading Android mobile application development software.
Mobincube makes communication in a mobile device an easy process and it is the best Do It Yourself app builder of today.
The 'MobinCube' is a free smart online app builder and it provides huge flexibility in developing state of the art mobile applications. Mobile app developers can easily transform business ideas into apps using the Mobincube and it can be used by both amateur and professional mobile application developer. A person without programming knowledge can make use of the Mobincube software and create really amazing mobile apps. The process of building an app with Mobincube is relatively simple and it is the mobile app builder software for everyone. The Mobincube is an affordable Android mobile app development software and their basic plan is priced at $9.9.
Long Range
Long Range is a very well known native app development tool and it consists of components like navigation, tabs and commands. The Long Range executes a native app very fast and it is highly reliable as a mobile app development software. A programmer without knowledge of JavaScript, HTML and CSS can make use of the Long Range mobile application development software. It is required to write the code of Long Range only once and mobile device features like GPS, camera, audio and SMS can be accessed using Long Range.
Long Range reduces the cost of maintaining and extending mobile applications.
QT
QT is a cross platform mobile application development framework and it features cost effective design, development and deployment. The QT delivers the best user experience across all devices and new enabler classes for windowing is the prominent feature of QT. QT implements parser and compiler optimizations and it provides support for opaque private keys. Support for Ipv6 and dual mode networks is the principal feature of QT as an Android mobile application development software.
There are some other tools for Android app development including Alpha Anywhere, Sencha, Kendo UI, Mobile Angular UI, Native Script, OnSen UI, Firebase and Swiftic.
Alpha Anywhere is a rapid Android application development and deployment tool used for building cross platform mobile applications.
It has been rated as an effective tool for mobile application development and it features enterprise grade mobile security.
Ability to directly publish from the Alpha anywhere development environment, comprehensive back end data access, data integration capabilities, and data integration with HMAC are the illustrious features of Alpha Anywhere.
Sencha Ext JS is known as MVC based JavaScript framework and it offers high level of responsiveness.
Developers can do HTML coding in Sencha touch software development kit and its code can be translated with the help of Phone Gap.
Sencha is a helpful tool for building native mobile applications and it is currently supported on web kit browsers. Rationalized configuration system and wide support for animations are the chief features of Sencha Ext JS. Kendo UI is an end to end mobile application development solution and it is recommended for client side development. The Kendo UI works seamlessly with Angular JS and it is used to build cross platform mobile applications. It is the easiest mobile application development tool for any JavaScript developer and Mobile Angular UI is another top notch mobile app development framework.
Mobile apps built by Georgetown apps can really change the world and the need for mobile application development keeps surmounting. It is quite important to select a mobile application development company with innovative approach and futuristic thinking. Las Vegas mobile application development companies have an impressive portfolio of scalable mobile applications. An ideal mobile app development company will have good market visibility and it provides transparent communication with clients. New York mobile application development companies have left indelible impressions as a mobile app development company ever since their inception.
Market reputation and industry experience speak volumes about the credibility of a mobile application development company. Innovative and out of the box mobile applications created by Los Angeles mobile development companies helped them to become a market leader. We have streamlined innovation in the highly competitive American mobile application development industry. Top rated mobile application development companies in Las Vegas boast of a talented team of mobile app developers, internet marketing executives, UI designers and project managers. Customer centric approach is the most talked about feature of typical Atlanta based mobile application development companies. Businesses looking for splendid mobile apps can seek the services of Atlanta mobile app development companies without any hesitation.